Chris Beaty Music is an extension of me, Chris Beaty: composer, producer, instrumentalist. For 20 years I've been creating music of all shapes and sizes. This company has the ability to change its dimensions, based on the scope of virtually any project.
Over the years I've built long-standing relationship with world class musicians: Minnesota orchestra, St. Paul Chamber orchestra, international talent in the fields of rock, pop and jazz, unique instrumentalist from around the globe.
Extensive work experience in many fields of music make it hard to limit Chris Beaty Music to a simple description. Here's a little history: I've worked as a professional musician all of my adult life. By age 12 I was performing original music in the club scene in Minneapolis. After studying at Berklee School of Music in Boston I returned to the Twin Cities, releasing records and touring the country, performing live as a member of, or leading various bands. Session work as a guitarist led me to 17-year long association with Asche and Spencer, where I was head composer.
With the formation of Chris Beaty Music, I've branched out into a world of new possibilities and projects. These days I create music for National Geographic TV, HBO, Discovery Studios and creative agencies large and small. You can even hear my music in the National Museum of African American History and Culture in Washington, DC. Whether I'm at work on a soundtrack, commercial spot or an album, my goal is to bring life, energy and creative insight to every piece of music I realize.
---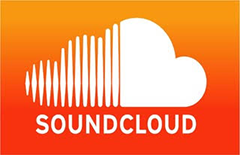 ---
---
Discography
Lines, Vines and Trying Times
The Jonas Brothers (as guest)
Hollywood Records
PolkaBats and Octopus Slacks
The Music!
Clementown Records

Stay (soundtrack)
w/ Asche and Spencer
Saraband Varese

Omid
CTB Records

Monster's Ball (soundtrack)
w/ Asche and Spencer
Compendia Records
From the Inside
Triangle Park
Triangle Park Records

Hindu Rodeo
Awkwardpop Records
Funk Bus
Beat the Clock
Booty Rock Records
Self Titled
Beat the Clock
Booty Rock Records
Contact Chris Beaty Music